What began with a letter is poetically set to end with one too. Okay, probably an email, but you get the idea. Netflix's hit To All the Boys series will premiere its final installment on February 12. As the trilogy concludes, Lara Jean (Lana Condor) and Peter (Noah Centineo) are simultaneously coming to the end of their high school career and awaiting their college acceptance letters.
We met the adorable couple in 2018's To All the Boys I've Loved Before. Lara Jean's little sister, Kitty (Anna Cathcart), takes control of her shy sibling's love life by mailing all the secret letters to crushes she had ever written. The one addressed to popular Peter made a lasting impression and rom com royalty was born. Temptation and jealousies threatened their bond in To All the Boys: P.S. I Still Love You, but they weathered the (unseasonably late snow) storm and stayed together.
In To All the Boys: Always and Forever, Lara Jean and Peter reach a crossroads. College applications are one of the most stressful benchmarks of teenage life and can make or break relationships. To All the Boys producer and ACE Entertainment CEO Matt Kaplan clued us in to where we'll find the couple in their lives and in their relationship. "I think that one fun part about these is that they have learned to grow up together," Kaplan said. "When you meet them, they're kids and they don't really know themselves. You're going to get to see a side of Lara Jean and Peter that you've never really seen. As they make choices in their lives that will lead them in the direction that each of them are supposed to go in, they're going to have to have hard conversations about what their wants are."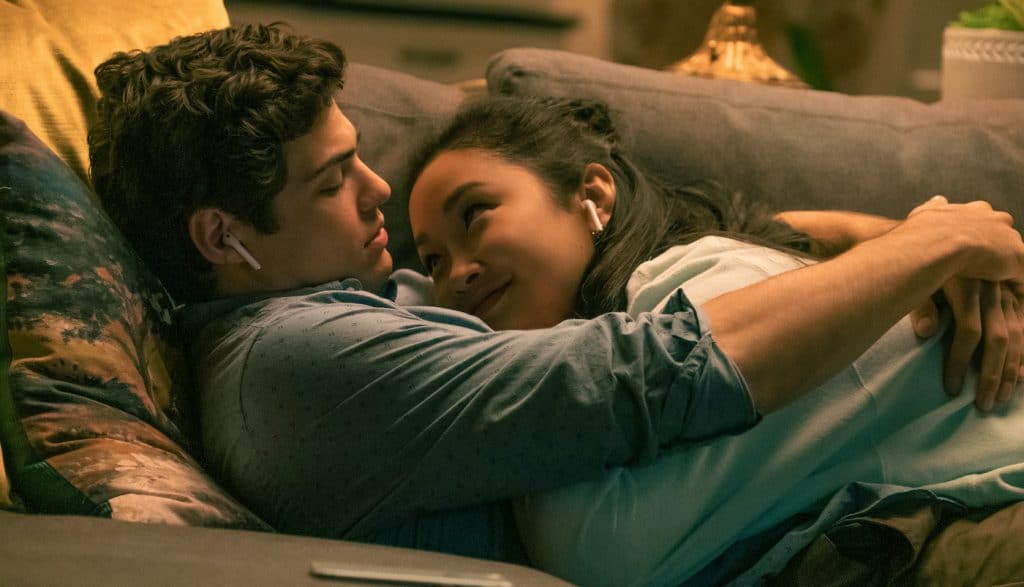 Regardless of the what Lara Jean and Peter's futures hold, we'll get to join them for at least one major adventure before their story concludes. The third film of the trilogy will see Lara Jean and her sisters visiting Korea together. Throughout the series, Lara Jean has found ways to honor her late mother's heritage, but this is the first time we've taken a trip to the country with the Covey family. The cast and crew made the voyage together to capture the special scenes toward the end of production. "We felt like fans would get a kick out of watching the sisters and spending a little more time with them having a chance to bond while they were in Korea. We went to Korea, which was an amazing and fun experience to be able to go with Lana and Noah and the whole Covey clan. Almost all of us had never been before. To be able to go and experience the culture and eat the food and have a little fun behind the scenes while there was just so special."
The popularity of To All the Boys I've Loved Before, based on Jenny Han's bestselling novel, racked up huge viewership. It also made overnight stars out of the swoon worthy lead actors, Lana Condor and Noah Centineo. Kaplan recalls the film's creators were as captivated with the pair when they met them as the fans were when they first saw them on screen. "From day one as we went through that audition process, we met Noah Centineo and Lana Condor and it was obvious the second they walked in the room. We knew they were the perfect fit and then it translated on screen."
The similarities to 1980s teen rom com king, John Hughes, are inevitable. A group of fresh young faces dealing with high school drama set to a killer soundtrack harkens back to classics like The Breakfast Club and Ferris Bueller's Day Off. Kaplan says he was a fan of Hughes' films, but that the formula for telling a teen story needed updating. "At ACE Entertainment, we focus on young adult, millennial, Gen Z content. We like to tell fresh, unique stories that feel relevant to today, but always have a new way of doing it. Ultimately, we started to take a look at material that we felt would resonate. I hadn't seen a Korean American female lead anytime in the recent past. Especially one that touched on firsts and love, which Jenny Han did so beautifully in her books."
Condor was a natural fit to bring Lara Jean to life and fans were instantly charmed, but Asian Americans cast as leads are still woefully underrepresented in Hollywood. Kaplan felt strongly about the material while crafting the film and indicated that it was an obvious choice for ACE Entertainment to produce. "The world just doesn't look the way it did back when we were kids," he explained. "What really resonated with me was hearing Jenny Han speak about her experiences and her culture as an Asian American. It felt like that would really be fun to see."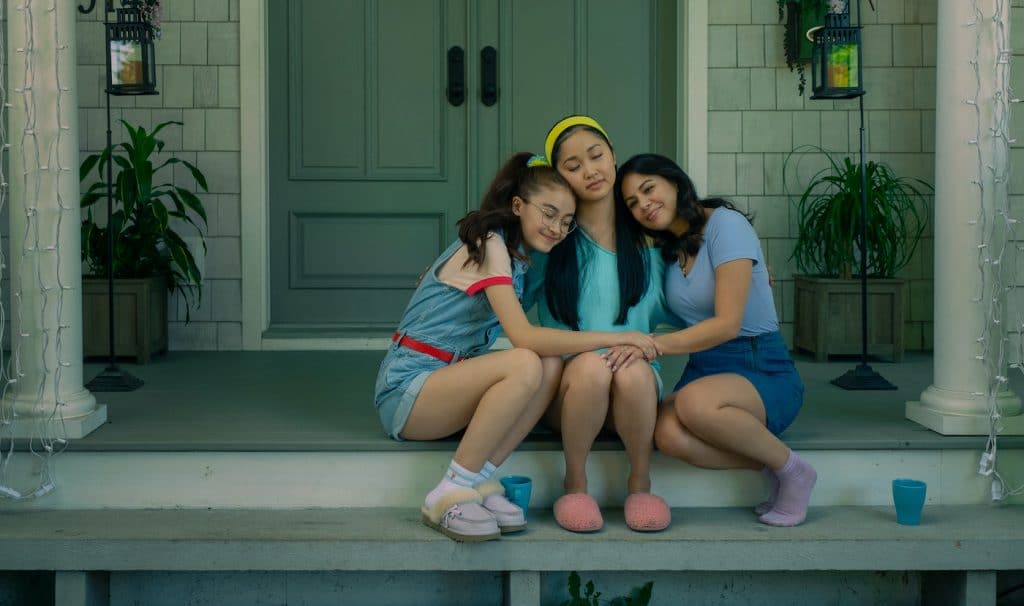 The rest was history. "I just called Jenny and optioned the book and eventually got a script written on it and started to put it together," Kaplan explained.
ACE moved forward with making the movie independently. After it had been produced, Netflix swooped in to claim distribution rights. Kaplan never shied away from the straight-to-streaming route that was a bit more of a gamble three years ago. "With streaming now becoming bigger and you having the ability to get it out in the same day to fans globally, I got really excited about trying to get this movie out to audiences in a way that we couldn't have before. So teenagers, especially with Instagram and Twitter, are able to converse and find the movie and ultimately find a place to talk about it. That was something that as a producer I always had a gut about. It was obviously the right choice because [Netflix was] able to get it in front of so many eyeballs."
A large part of the incredible success of the films has been the eye-popping visual style. Susan Johnson directed the first film, then cinematographer Michael Fimognari moved into the director's chair for the two sequels. The warm, vibrant colors and dreamy glow are instantly recognizable. "When I called Michael about this project, the one thing I knew we wanted to figure out was how do we make a teen film look from a cinematography lens different than something we have seen before. I challenged Michael to work with me to figure out how do we shoot this not just like a bright, overly lit rom com. To Michael's credit, which is why he was ultimately the perfect person to direct the third film, he just elevated it."
In addition to beautiful visuals, the films are filled with buzzy new earworms. The artist Ashe, who delivered the memorable breakup anthem 'Moral of the Story' from To All the Boys: P.S. I Still Love You, will be featured again. Kaplan teased that fans should keep their ears open while watching Always and Forever. "Lindsay Wolfington and Laura Webb have just done such an amazing job for us, specifically of breaking new artists. When we all grew up…movies and television were always where we found [new music] and I think people kind of went away from that as it became a very tentpole-driven business. Our focus was about continuing to find fresh new artists we can collaborate with."
Despite our pleas to follow Lara Jean and Peter into college, Kaplan tried to tamp our expectations. The third To All the Boys film will be the last. "Never say never, but yes. We have not planned more films of this franchise. We want to leave it at them going off to school."
The final film drops just in time for the upcoming love celebrations this weekend. Kaplan confirmed that it's the perfect movie to stream with your Valentine or Galentine. "I hope that not just young people but everyone gets to enjoy Lara Jean and Peter's story and have a fun Valentine's Day themselves. I think that everyone who worked on the film did an amazing job and people will enjoy it."