Over the top (OTT) as we all know refers to entertainment, educational, informative content including TV shows, documentaries and offerings that are made available to any person accessing the same via the Internet through either a subscription or free through advertisement model on their electronic device of choice by means of an app or a website. Consumers have been unshackled from the time and place based restrictions that existed for accessing content in theatres or owning a television. OTT's in recent times have gained surge in popularity with an increasing amount of affinity backed by accessibility and affordability, thanks to the combined efforts of government and telecom industry in furthering the cause of internet penetration.
While OTTs began their journey by hosting content they also became producers of content and behave differently from video-on-demand (VOD) services. OTTs have rapidly evolved and have democratized accessibility that was largely dependent on content from mediums like television, cable, DTH, theatres and viewing houses. Being the largest democracy, India is a thriving ground and fast emerging as one of the top few countries for online curated content and as per industry reports, from Rs.4300 crores in FY2019, the online streaming industry is expected to grow to Rs. 17,400 crores by 2024.[1] This segment also calls itself the Online Curated Content (OCC) industry and there are already over 40 OTT players operating in India from amongst over 60 operating globally.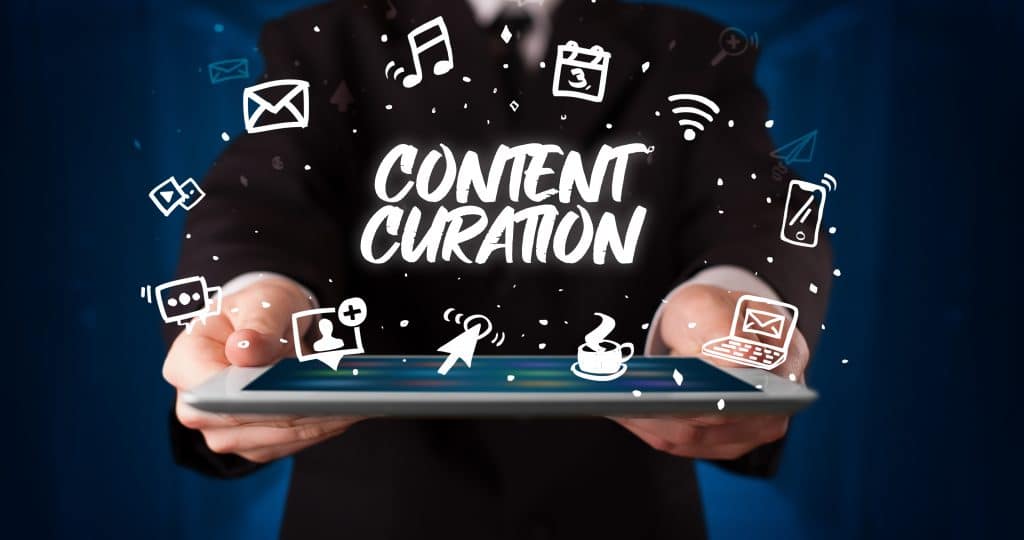 In terms of regulations in India the television and broadcast media is governed by the Cable TV Network Act 1995 while cinema by the Cinematograph Act, 1952. Article 19(2) of Constitution provides for reasonable restrictions, the IT Act has necessary provisions that can be evoked when necessary for objectionable content with powers to block access. There were no specific laws or rules for regulating OTT platforms as this like all other internet based disruptive innovations was a new form that left regulators around the world grappling while making consumers feeling empowered through ease of legitimate access to a wider range of content from multiple geographies and languages exposing them to an expansive realm of experiences and content which were regional and international in nature.
With increasing popularity and penetration of such curated content, the Government notified the Information Technology (Guidelines for Intermediaries and Digital Media Ethic Codes) Rules, 2021 and elaborated various parameters that intermediaries of all shapes, forms and sizes need to adhere to in coming times. To be fair the government on its part has taken a progressive view and OTT regulations have now evolved into a soft-touch and responsible self-regulatory model unlike other countries that have far more stringent regulations like Singapore, UK, Australia, Turkey, Indonesia, UAE etc.
The MIB in February, 2021 released the Information Technology (Intermediary Guidelines and Digital Media Ethics Code), Rules 2021 which lays down various compliances for social media intermediaries and also proposed a three-tier self-regulatory model for OTT platforms. Furthermore, Tier 1 and Tier 2 of the proposed self-regulatory framework does not see interference from the Government. As per these Guidelines, OTTs are required to self-classify their content into five categories, namely- Universal (U), U/A 7+, U/A 13+ and A (Adult). These platforms are also required to implement stricter parental controls for all the content that is classified as U/A 13+ or higher. Apart from these newly introduced self-regulatory Guidelines, online content is already governed by multiple Laws such as the IT Act, IPC, 1860, the Indecent Representation of Women (Prohibition) Act, 1986, Protection of Children from Sexual Offences Act, 2012, Copyright Act, 1957, etc. The COTPA (amendment) bill proposed by the Ministry of Health has also incorporated provisions that target usage of tobacco and its glamorization in content by OTT platforms.
That said, takedown compliances and the requirements for having a compliance officer around the clock for grievance redressal needs to be approached in a more practical manner to make it implementable through mutual engagement to reach a solution rather sounding as being ordered to, without being given a fair hearing. The industry has overall lauded the government's efforts for appropriately identifying the scope and contribution of these OTT platforms and suggesting a model that moves significantly away from pre-certification or censorship.
India has emerged as one of the most valuable contributors to quality content creation across the globe. The content generated in India has been witnessing recognition at an international level with audiences globally now accessing Indian content. A supportive environment will ensure that the economic potential of this employment and revenue generating sector is maximised. The artistic freedom that content creators and curators are provided with has made India feature on the world map as one of the most significant contributors to works that has cinema diversify. OTTs are driving the shift for the sector by reducing its dependence on the "risk heavy" conventional models that required a big star or a banners to promote and launch. OTTs have catapulted many emerging actors and artists to "superstar" status and promoted talent in the artistic fraternity both behind and in front of the camera thereby triggering more choice, options and livelihoods.
OTTs have however been also at the centre of controversies due to certain content that may be considered contrary to beliefs of certain sections and may require housekeeping measures to be put in place so that well taken shows and artistic content and efforts of months do not get trivialised due to controversial aspects of a few seconds. Most of the content today is of contemporary nature and is curated to cater to different types of consumers with varying preferences. The personalized nature of OTT platforms available in a more consumer-friendly environment has resulted in the segment experiencing growth and wider acceptability. However a responsible and responsive approach from the OTT sector with an equally progressive approach from government would work wonders for the entertainment industry in India in achieving the intent of these regulations. A government- industry- governance (GIG) model is required for this sector to grow seamlessly.
As the OTT market develops further with broadcasters also breaking into the segment, it is essential that the self-regulatory model is strengthened by granting it necessary legitimacy through a government and industry collaborative governance model. Considering the vase expanse and quantum, it is not practically possible for any Government to micro-regulate content. The segment is becoming central to the future of infotainment which makes is critically important that the sector is not pushed the path of over regulation.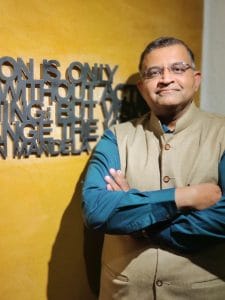 Rameesh Kailasam is President & CEO, IndiaTech.org. He is a public policy professional who writes on policy and regulatory challenges for the internet-based economy, start-ups and investors.
IndiaTech.org (TSIA) is an industry association representing Indian consumer internet start-ups, unicorns and investors and strives to promote ease of business and a conducive business environment that involves easier access to primary markets, policy and regulatory interventions to promote industry growth for the entire ecosystem and its investments. For more details visit www.indiatech.org