Film Bazaar 2022
28.11.2022
By Creative First
The International Film Festival of India 2022 took place in Goa from 20th November 2022 until 28th November 2022. The festival, now in its 53rd edition, promotes the art of film by providing a unique platform showcasing the best of cinema. The festival features screenings, master classes, panel discussions and a film bazaar.
A valuable facet of the festival is the Knowledge Series at Film Bazaar, featuring discussions with leading industry voices on various aspects such as production & tax incentives, copyright, technology advancements and other strategic aspects pertinent to the media & entertainment sector.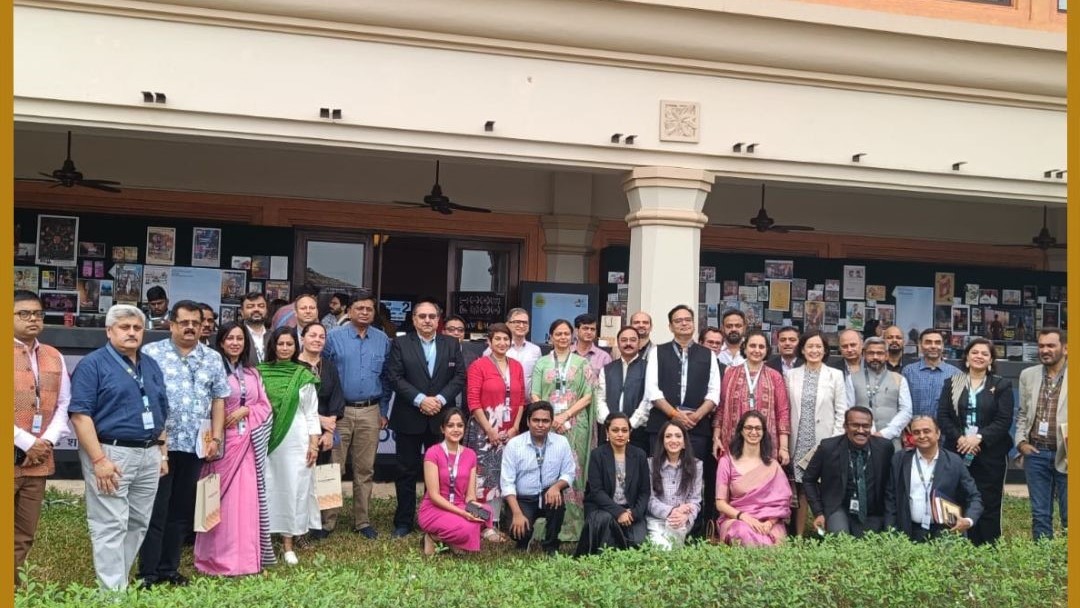 On 22nd November, 2022 a Roundtable was organized by NFDC and Invest India with Apurva Chandra, Secretary, Ministry of Information & Broadcasting to discuss the film-making ecosystem in India. The roundtable focused on important aspects of filmmaking and the need for production & tax incentives to attract international productions. Global production houses and the content creators discussed investment and expansion plans in India.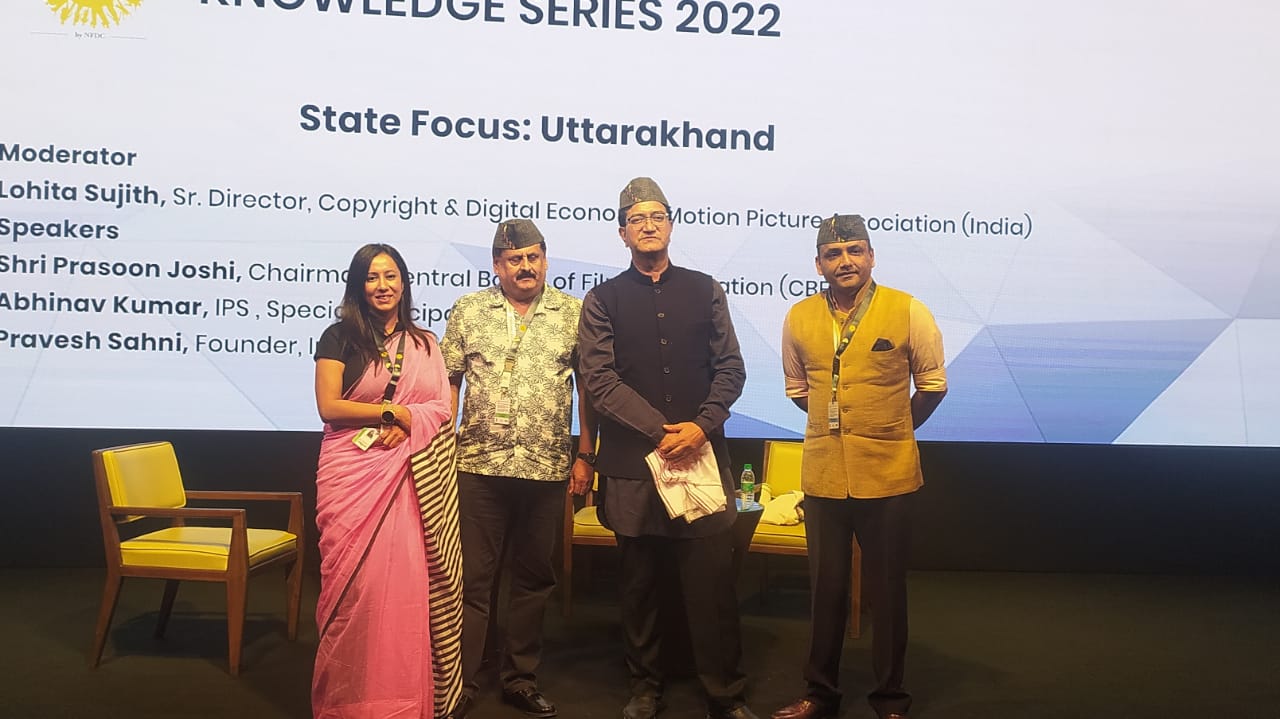 On 22nd November 2022, Lohita Sujith, Sr. Director, Copyright & Digital Economy, Motion Picture Association, moderated a panel on the Film Policy of Uttarakhand – A Film Friendly State. The discussion featured Pravesh Sahni (Founder, India Take One Productions), Prasoon Joshi (Chairman, Central Board of Film Certification), Abhinav Kumar (Special Principal Secretary). The discussion focused on proactive initiatives undertaken by the State to attract film productions. Uttarakhand has been previously won the most film friendly state award and is currently revamping its film policy consultation with Industry Stakeholders.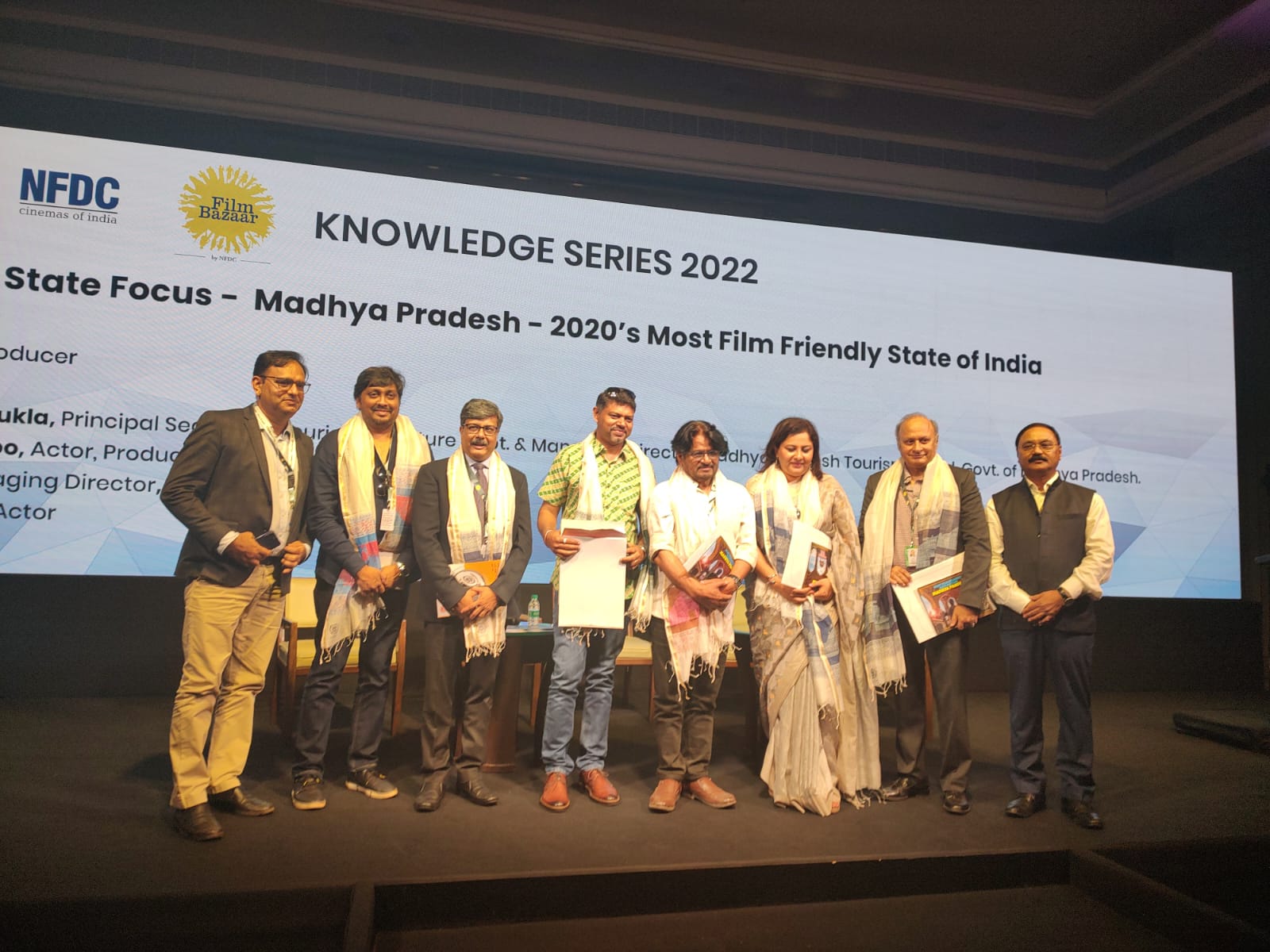 On 23rd November 2022, Uday Singh, Managing Director Motion Picture Association participated in a panel discussion on the film policy of Madhya Pradesh. Other panelists included Sheo Shekhar Shukla (Principal Secretary, Tourism & Culture Dept. & Managing Director Madhya Pradesh Tourism Board), Raghuvir Yadav (Actor) and Vani Tripathi Tikoo (Actor, Producer & Board Member of CBFC). The discussion focused on new incentives introduced by the state in 2020 as well as the establishment of the Film Facilitation Cell (FFC), an agency to assist and streamline the productions in the state.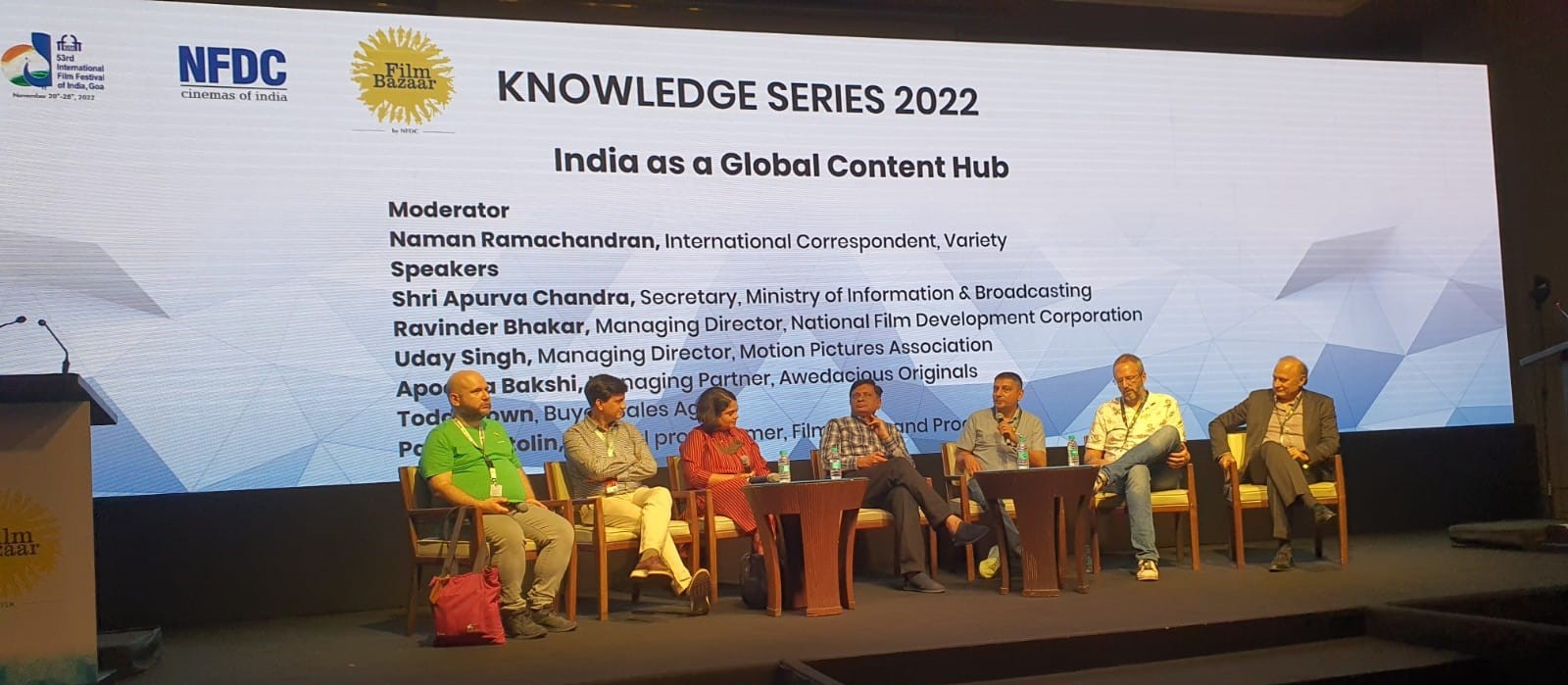 On 23rd November 2022, Uday Singh, Managing Director, Motion Picture Association spoke at a panel discussion on India as a Global Content Hub. Apurva Chandra (Secretary, Ministry of Information & Broadcasting), Ravinder Bhakar (Managing Director, National Film Development Cinema), Apoorva Bakshi (Managing Partner, Awedacious Originals) and Paolo Bertolin (Festival Programmer, Film Writer and Producer) also joined the discussion. The discussion focused on how india's incentive scheme strengthens the creative ecosystem.