Latest Blog
Online Curated Content on steep Upward Trajectory in India Driving Data Usage, Demand for Local Content & Economic Growth
Online Curated Content (OCC) refers to interesting or valuable pieces of content on particular subjects or topics that are collected, collated, classified and readily available for interested parties. The demand for such services is truly growing explosively in India and as many as 148 million Indians subscribed to online curated content (OCC) services in just 2020 alone.
read more
view all blogs
Latest Report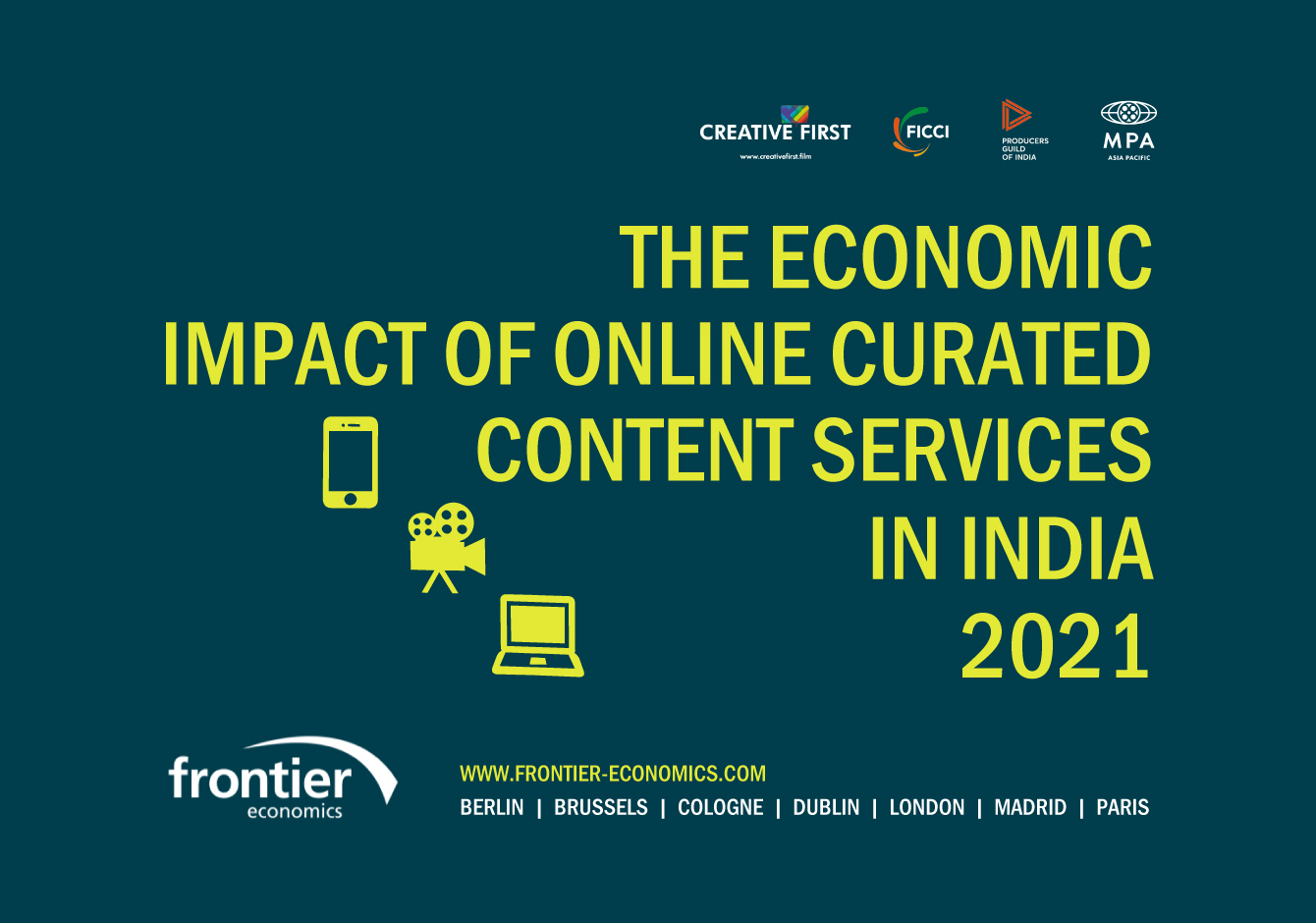 Latest Infographics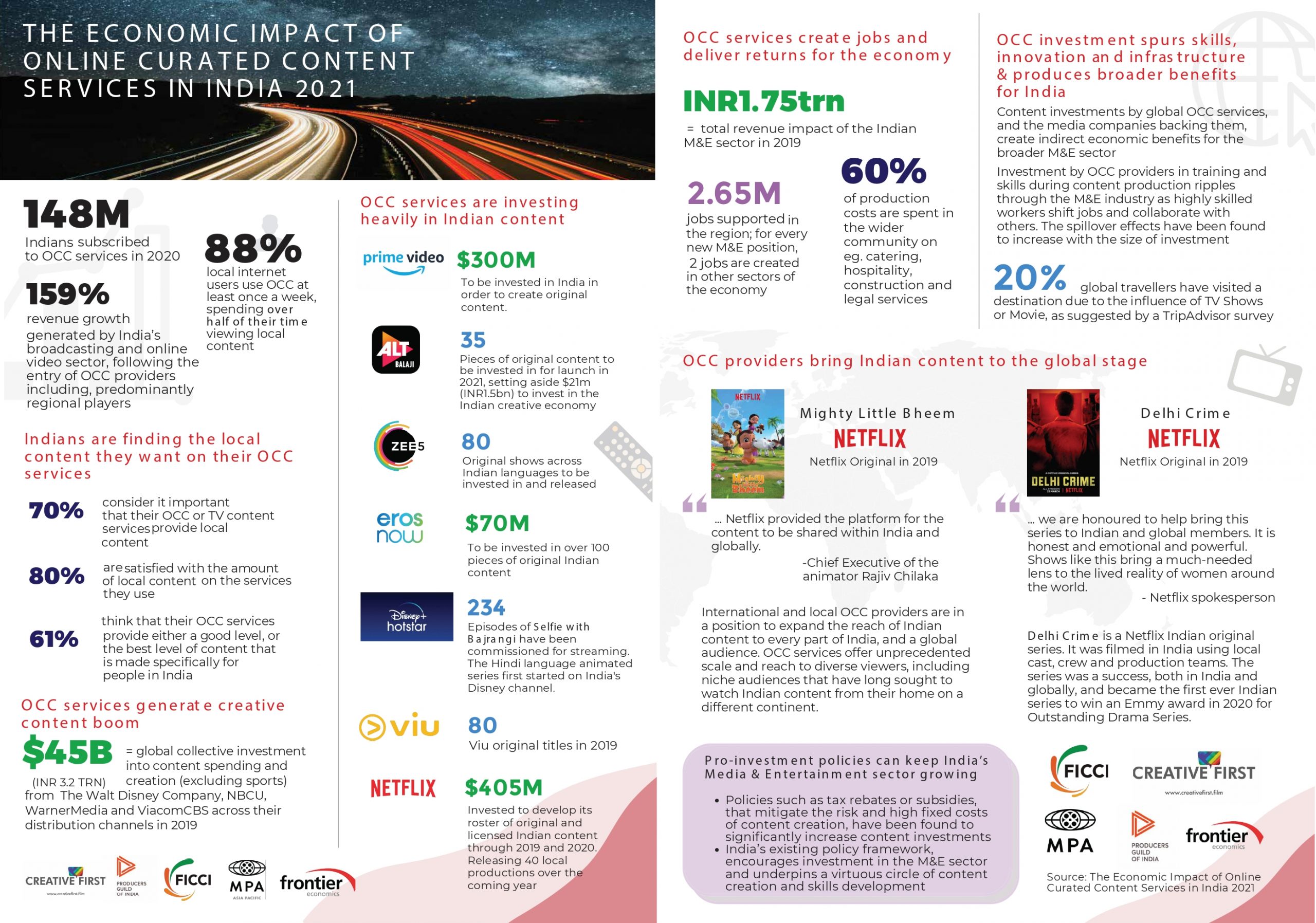 Events
Webinar on Non-Fungible Tokens (NFT)
24.01.2022
By FICCI & Nishith Desai Associates
With the increasing relevance of NFTs, there is a need to understand what they are and through its legal analysis, understand how various issues across domains could be dealt with. The interpretations of various laws in their application to NFTs and the industry trends in this space would be primarily discussed in this webinar.
read more
IG LIVE – ACTION PACKED: Filmmaking in the Fast Lane with Patrick Hughes
Patrick Hughes was joined in conversation by the MPA's Stephen Jenner, and Indonesian actress Hannah Al Rashid, known for "Aruna & Her Palate" and the Netflix thriller "The Night Comes for Us".
read more
view all events